The Role of Air Extraction Systems in Dental Clinics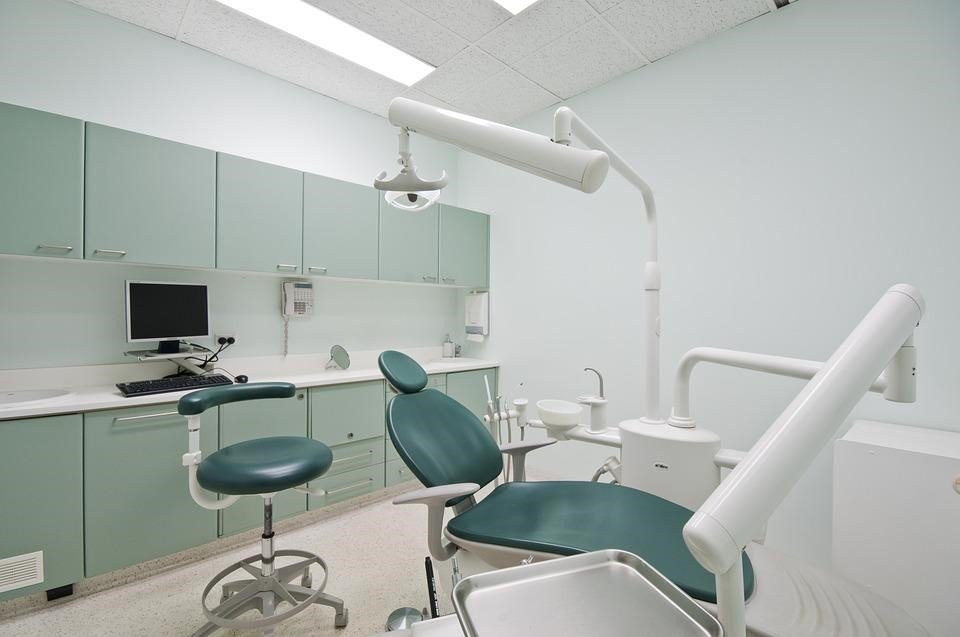 Because dentists work in such close proximity to patients' mouths, the risk of exposure to the surface and airborne contaminants is a major concern. Patients' oral cavities can contain debris and microorganisms, which are released into the air as dental aerosols. The resulting contamination can prove dangerous as it can lead to health issues for the dental staff and patients. That's where a fume extractor and other extraction systems come into play.
These systems can efficiently mitigate dental staff's exposure to most particles and aerosols, reducing the chances of exposing patients and the dental staff to harmful aerosols.
Here are detailed answers on what an air extraction system is and how can it help fulfill your dentistry needs while keeping patients and staff safe.
What is an Air Extraction System?
The air extraction system is a device that comes with a highly efficient particle-catching filter. It works as an air filtration system that filters the air in specific areas. The system can check and remove tiny particles in the air, such as bacteria, chemicals, and airborne viruses.
Since dentists work in a confined space, they need an air extraction system that effectively removes allergens from the air. By doing so, these systems maintain better air quality indoors, but that doesn't mean they're your average air purifier. Here's how an air extraction system works.  
How Does an Air Extraction System Work?
Air extraction systems gather contaminated particles by passing the air through special filters. Then, they release the filtered air back into the indoor environment, removing toxins and harmful particles that your staff or patients could potentially inhale. Because it plays such an important role, an effective air extraction system is essential for any efficient dental practice.
Benefits of an Air Extraction System
Here are some of the benefits of using an air extraction system.
Keeps the Environment Safe and Clean
Just like any other medical practice, dental practices have to maintain a sterilized environment. They do this using air filtration systems, thereby mitigating the chances of cross-contamination and preventing staff or patients from developing health conditions.
Air filtration systems also neutralize odors and purify the air, which is important to maintain a comfortable environment at the clinic.
Helps You Comply with Health Regulations
By reducing allergens and dust, air filtration systems help you comply with healthcare regulations. They also reduce the likelihood of facing a malpractice lawsuit or complaints due to bad air quality. In the event of an inspection, you'll want to avoid fines due to poor indoor air quality. Therefore, an effective air extraction system is important.
Keeps Your Patients, Staff, and Community Safe
The closed and indoor environment of your dental clinic makes your patients and staff vulnerable to airborne viruses. A robust air filtration system can help purify the air and create a comfortable environment to work in.
An added benefit is that you reduce cleaning costs and ensure that your patients have a pleasant experience when visiting your clinic. But for this, choosing the best air filtration system is the first step.
Slows the Spread of Viruses
An air filtration system can slow down the spread of viruses and airborne infections in dental clinics. Without one, staff and patients would be prone to developing infections.
Requires Low Maintenance
Compared to an automatic air extraction system, manual cleaning takes a lot more time. Because it only helps with high-touch surfaces, it's ineffective against airborne particles.  Air extraction systems require low maintenance and maximize efficiency in removing particles from the air.
While installing an air extraction system involves a higher upfront cost, it's a one-time investment that allows you to maintain a hygienic environment. As long as you are regularly maintaining the system, you can expect high performance and efficiency.
Why Do You Need an Air Extraction System in Dental Clinics?
The mouth can contain debris and various microorganisms in the cavities, exposing dental staff to dangerous aerosols. An air extraction system helps remove dental aerosols and prevents them from contaminating the air. Here are a few other reasons dental clinics require an air extraction system.
Risk of COVID-19
During the pandemic, many people put their dental appointments on hold to prevent the spread of the virus. The airborne virus is transmitted by breathing in contaminated droplets, the risk of which increases when people are in close proximity. Air extraction systems can eliminate the risk of transmission in dental clinics by neutralizing airborne contaminants.
Exposure to Harmful Aerosols
Dental clinics are at risk of exposure to dangerous aerosols from various sources. These particles are known as fumes, and they can lead to infections and other health concerns.
One of the benefits of dental aerosol fume extractor is it allows you to maintain the air quality in your dental clinic. Moreover, patients and dental staff are less likely to get sick, too.
Additional Protection
Wiping surfaces often to remove harmful bacteria and using PPE (Personal Protective Equipment) are among the most widely recommended methods to increase protection against allergens. But even if you practice both, there's still a possibility you and your staff are inhaling harmful aerosols. Since a dental aerosol fume extractor removes the particles from the source, it eliminates the chances of aerosol transmission.
Takeaway
The above-mentioned benefits are some of the reasons there's a need for air extraction in a dental practice. Besides maintaining air quality and a comfortable environment, these systems remove microorganisms like bacteria from the air, preventing the transmission of infections to your patients and staff.
Last but not least, for the best performance, you should opt for a reputable company for air extraction system installation.
Contact IP Systems today to get a fume filtration system or air extraction system for your dental clinic!