THE IMPORTANCE OF PROPER WELDING FUME EXTRACTION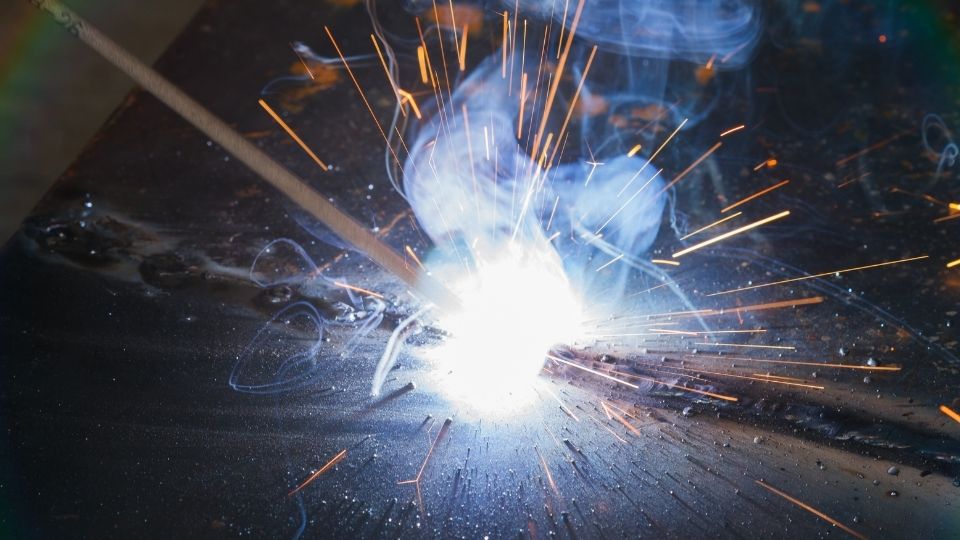 A study published by Environmental Health Perspectives found that even miniscule increases in the amount of air pollution particles could be connected to a 3% increase in overall mortality and an estimated 10% increase in mortality risk caused by heart disease in the USA. And that's in the air we breathe: what of the workers that are right in front of the fumes? They're the most at risk.
Of course, welders are provided personal protective equipment (PPE) and most shops are adequately ventilated. But that's not enough: fume extraction is a necessity. So why is it so important?
Proper Welding Fume Extraction Can Help Prevent…
Illnesses of the Respiratory Tract
Substances like iron oxides, aluminum oxide, magnesium oxide, and titanium dioxide can cause serious damage to the lungs and respiratory organs. These substances are inhaled as fine dust, which is present in welding fumes.
Any worker that is experiencing an itchy or sore throat, excessive mucus, coughing and wheezing, or shortness of breath should be a cause for concern. These are symptoms of respiratory illness that could be caused by fine dust. They could also be a prelude to lung damage.
Cancers of the Lungs and Throat
Substances like lead oxide, formaldehyde, Chrome(VI) compounds, beryllium oxide, and cobalt oxide are known carcinogens. That is, they have been implicated in causing cancers of the respiratory tract including lung and throat cancer. As a result, it's important to minimize exposure as much as possible.
However, since there's no way to determine how much of one of these substances is likely to cause cancer, OSHA does not specify a "safe" minimum exposure level and instead instructs shops to eliminate these kinds of compounds completely. Some of these compounds do have PELs, though, and they can be found on the OSHA website.
Organ Damage and Death
Substances include lead oxide, copper oxide, carbon monoxide, and phosgene are particularly hazardous compounds.They can cause pulmonary edema and Parkinson's disease. They're also linked to organ damage, such as lung, kidney, liver, brain, and even nervous system damage.
Fine metal dust and toxic compounds found in welding fumes are a silent killer of key workers, and it's important to make sure that workers are protected.
Why Welding Fume Extraction Is Necessary
Fume extraction systems suck up fumes by creating vacuum pressure with a motor.  These fumes are sucked up through a hose, and the fumes pass through the filter media. Then, the air is blown out through the unit to replenish the room with clean air. This filtering is the only way to protect workers that are right in front of the fumes.
PPE and ventilation is important, but PPE doesn't protect against everything and ventilation doesn't help prevent exposure to the fumes being generated right in front of the worker.
If your shop is in need of welding fume extraction systems, check out our line of portable and mounted units!