COMMON RESPIRATORY HAZARDS ASSOCIATED WITH THE COSMETICS MANUFACTURING PROCESS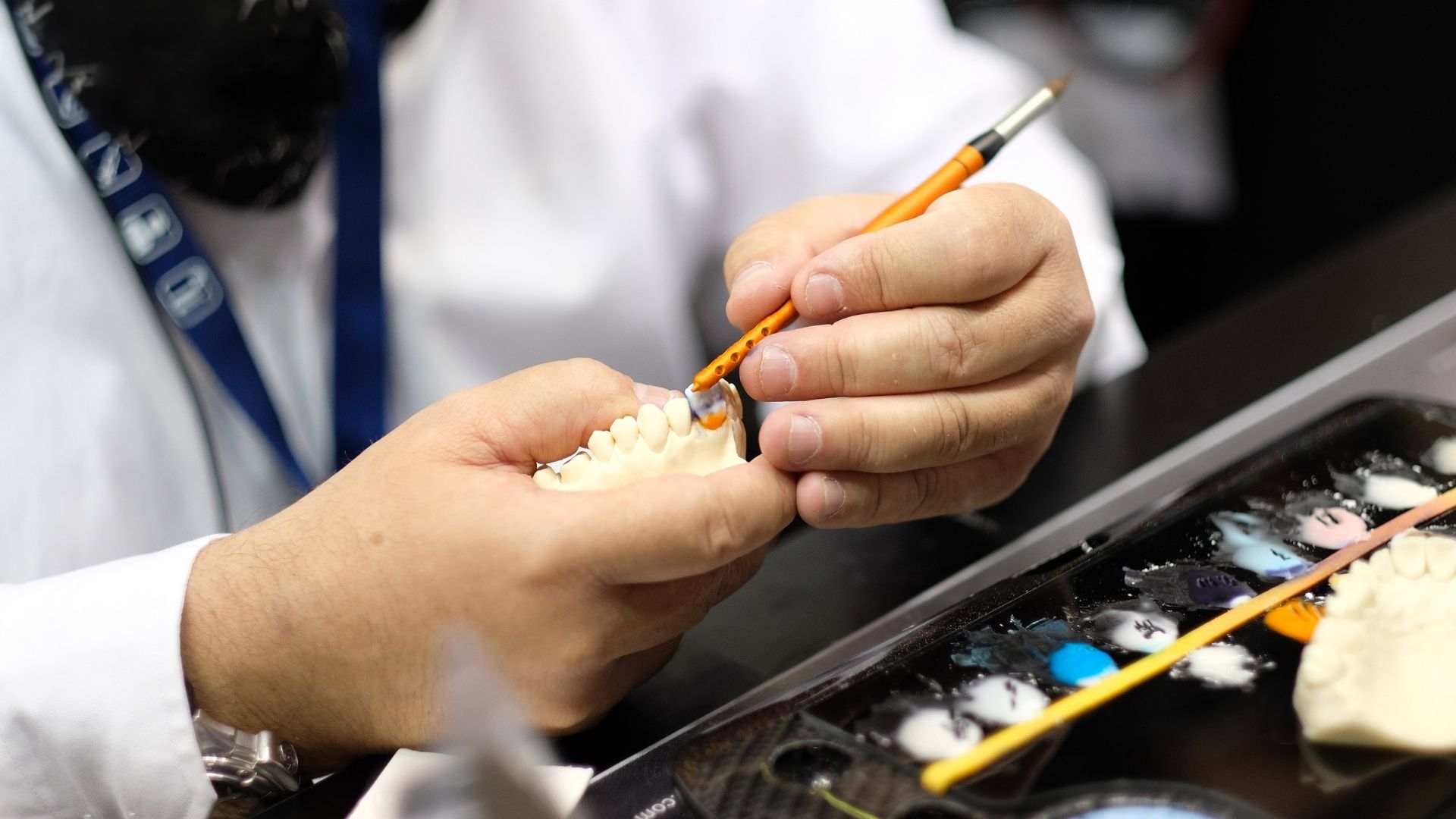 The cosmetics manufacturing industry is a booming business that generates billions of dollars in revenue each year, helping people transform their look and feel their best. However, there are some common respiratory hazards associated with the manufacturing process that can lead to serious health risks for the employees participating in the manufacturing process. Below we will explore the four primary dangers of cosmetics you might encounter: volatile organic compounds (VOCs), formaldehyde, ethyl acetate, and methyl methacrylate.
Volatile Organic Compounds
Volatile organic compounds (VOCs) include chemicals such as acetone, benzene, and ethanol—all of which can be found in nail polish and other beauty products. They are a common respiratory hazard associated with the cosmetics manufacturing process. The VOC vapors emitted by these products can irritate eyes and skin upon direct contact or inhalation. In addition, VOCs can cause damage to the nervous system and liver upon inhalation.
Formaldehyde
Another common dangerous chemical that can contribute to poor makeup manufacturing air quality is formaldehyde. Formaldehyde exposure can lead to eye irritation, throat inflammation, asthma-like symptoms, allergic reactions including rashes and hives, fatigue, and even leukemia. Additionally, many nail polishes contain formaldehyde.
Ethyl Acetate
In addition to acetone, ethyl acetate is another common respiratory hazard associated with the cosmetics industry air quality. Inhalation of these chemicals can lead to a variety of symptoms, including headaches, confusion, fatigue, and nausea.
Methyl Methacrylate
Another respiratory hazard commonly found in the cosmetics manufacturing process is methyl methacrylate. When inhaled, this chemical can cause symptoms, including wheezing and coughing. Long-term exposure to methyl methacrylate has also been linked with vision damage and blood in the lungs of workers who are exposed on a regular basis. It's safe to say that this is something your workers should not be inhaling.
How to Protect Your Workforce
If you own a cosmetics manufacturing business, you need to invest in the health and safety of your employees. For this, you'll need an industrial VOC air purifier. The cleaner air purifier uses technology to neutralize VOCs, formaldehyde, and other chemicals in the air that can result in health damage over the long term. This ensures that you can breathe easy knowing that your employees are safe from these common respiratory hazards associated with the cosmetics manufacturing process.
For the ideal VOC air purifier for your business, turn to IP Systems. For more information on respiratory hazards associated with manufacturing, read: Hazards of Inhaling Epoxy Fumes.