AUTO BODY SHOP AIR FILTRATION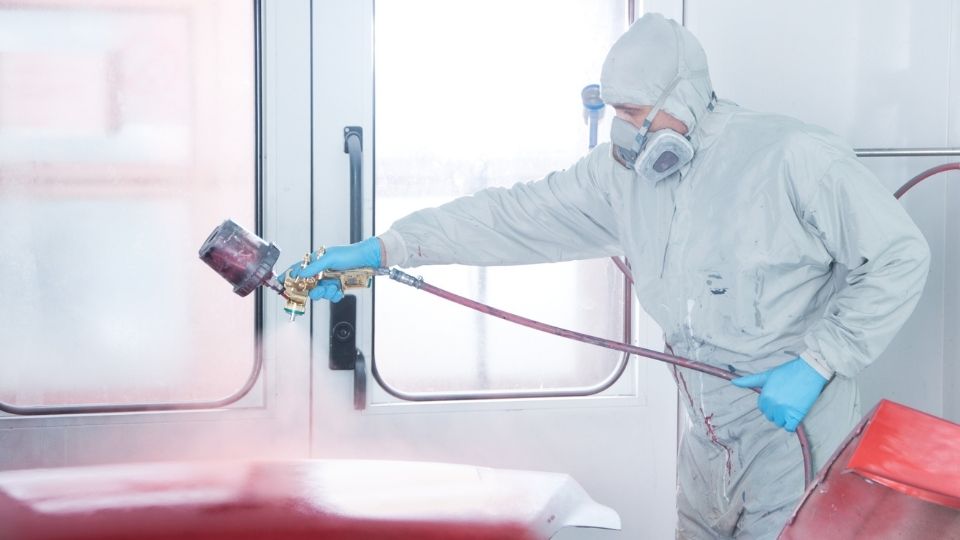 Despite giving damaged vehicles sleek new paint work repairs after accidents, dusts and chemicals produced in auto body shops still pose great danger to workers working there. However, due to government and state air quality regulations, most auto body shops are required to have systems put in place to filter the air in their workplaces so as to avoid the hazards of inhaling fumes.
Auto body shop workers who don't wear proper protection at work often face the consequences of the harmful inhalable substances released in air. So what are these health hazards?
Common hazards in body shops without proper fume filtration systems
Processes in an auto body shop such as paint removal, sanding down filler and making body panels smooth can produce hazardous pollutants into the air. These particulates can cause certain auto body health risks such as skin damage, irritation of the eyes and even lung damage.
The more and longer these pollutants accumulate in the shop, the greater the risks to those working there. Having a good Fume Filtration System is key to averting these problems.
Also, in certain shops, especially those that fix classic cars, lead is heavily relied on during prepping, sanding and finishing activities. Lead exposure poses a great health risk to body shop workers. The good news is tiny amounts of lead can be filtered out using HEPA automotive air cleaners while those of large amounts can be filtered via direct ventilation units.
Another common health hazard in auto body shops is fine dust. Fine dusts occur when hardeners mix with glass fiber and bodywork fillers. Fine dust can cause irritation of the skin and other skin issues such as dermatitis. Also, combustible dust poses the risk of burning and exploding when left to accumulate for a long time. An example of such a combustible dust is aluminum dust. It can catch fire, explode, or even injure an employee if not handled well.
Creating a safe working environment with auto body cleaners
Did you know that car body shops are a multi-billion dollar industry in the US with over 350,000 workers employed?
Knowing this, creating a safe working environment with auto air cleaners is crucial. And not only that, but all auto body shop owners should also be familiar with OSHA regulations.
OSHA regulates auto body shops and ensures auto body shop air filtration systems are present at work for workers' safety and health. Here's the OSHA standards list.